Teacher Induction and Mentoring System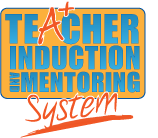 The Teacher Induction & Mentoring System (TimsWeb) was created by the Monroe-Randolph ROE in consultation with several other grant funded New Teacher Induction & Mentoring programs in Illinois.
We have re-developed the system to provide a complete turnkey solution for managing Illinois approved mentoring programs. For over 9 years, we have been providing new teacher induction and mentoring for our region's teachers, but for over the past two years, we have managed our program with a web based system. The use of such as system has been the only means for us to provide oversight, accountability, and systemic evaluation of our new teachers and their mentors with limited staff to manage the program. The manager's time was better spent working with teachers and not spending an inordinate amount of time on paperwork. For more information on timsweb.org, you can download the brochure.
Improved Functionality
We are constantly upgrading the system to improve the experience and convenience for all users. We do not sell updated functions or modules. When we add a feature to the system or update a module all accounts are upgraded.